Alwaled Al-Moaither
General Manager Global Treasury
SABIC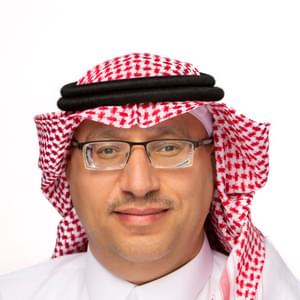 Biography
Alwaled Almoaither is the general manager of (KSA) treasury at Saudi Basic Industries Corporation (SABIC). He has responsibility for designing and implementing strategy and policies for all KSA Treasury activities, in close coordination with Corporate Finance Lead. He is also responsible about coordinating cash availability and accounts funding whilst maximizing investment income. In addition, he is responsible to ensure long-term fund availability whilst minimizing capital costs and optimize debt portfolio across all KSA entities, in line with Treasury policy.
Mr. Al-Moaither earned his Master degree in Risk Management from Southampton University in UK. Furthermore, he is a graduate of King Saud University with a degree in Bachelor of Science in Accounting (2nd grade honor).
---
Speaker at these events:
Bonds, Loans & Sukuk 24 2020
Approaching the market: How are corporates managing their short, medium, and long-term funding?
Bonds, Loans & Sukuk Saudi Arabia 2019
What are the financing options being considered by Saudi Arabia's corporates, and at what pricing?