Brian Dominic Tellis
Director, Loan Syndications and Structured Finance
Emirates NBD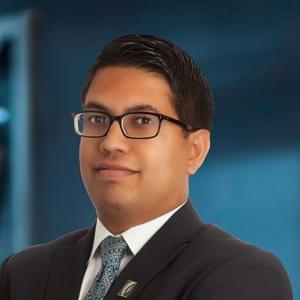 Biography
Brian is currently a Director in the Loan Syndications team at Emirates NBD Capital Ltd. (EMCAP) and is responsible for all syndicated loan financings in Abu Dhabi, Saudi Arabia, Oman and Pakistan. He is also responsible for syndicated loan transactions in the healthcare, education and sponsor financing sectors within the UAE.
Brian's background spans over 17 years of investment banking and capital markets experience gained across multiple product areas including Loan Syndications, M&A, Asset Restructuring and Equity Capital Markets. He spent the last 10 years originating, advising, structuring and closing syndicated loan financings across the credit spectrum for sovereigns, corporates and financial institutions in the Middle East.
He has earned a BBA (Hons) and an MBA in Finance from the Institute of Business Administration, Karachi.
---
Speaker at these events:
Capital Markets & ESG Finance Saudi Arabia 2023
Underwriting and syndicating loans post-COVID: Which banks can support Saudi Arabia's corporates funding needs?
Bonds, Loans & Sukuk Middle East 2023
Chairman's opening remarks