Brian Dominic Tellis
Director, Loan Syndications and Structured Finance
Emirates NBD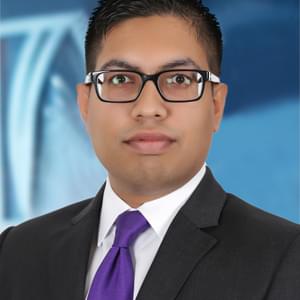 Biography
Brian's background spans over 14 years of regional investment banking and capital markets experience across Loan Syndications and Structured Finance, M&A Advisory, Asset Restructuring and Equity Capital Markets.
He is currently a Director in the Loan Syndications team at Emirates NBD Capital Ltd. (EMCAP) and responsible for origination, structuring and execution of all structured and syndicated loan capital markets financings across Saudi Arabia, Oman and Pakistan, together with coverage of certain sectors within the UAE including healthcare, education and private equity/sponsor financing.
Before joining EMCAP, he has worked at leading regional banks including Mashreq, HBL and UBL with successful execution of multiple high profile loan and equity capital markets transactions across the credit spectrum. He has also served as a key member on multiple coordinating committees for certain strategic loan restructurings in the UAE.
He has earned a BBA (Hons) and an MBA in Finance from the Institute of Business Administration, Karachi.