Nick Di Giampasquale
Vice President, Portfolio Solutions
Morgan Stanley Investment Management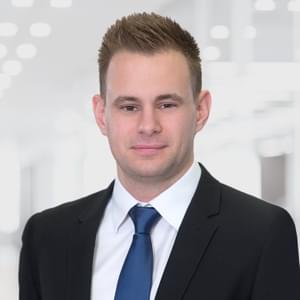 Biography
Nick is a Vice President within the Portfolio Solutions Group at Morgan Stanley Investment Management, which is responsible for managing c.$11bn across customised OCIO and Multi-Asset mandates for large institutional investors. His clients are spread across the globe and include large institutions within the Kingdom. The Portfolio Solutions Group has been investing in the GCC (with a focus on Saudi Arabia) for almost 10 years and are one of the largest foreign investors in the regional Asset Management industry. Nick is based in London and leads this coverage with investments spanning across Equities, Fixed Income, Private Equity and Real Estate. Prior to Morgan Stanley, Nick was a member of the Alternatives Portfolio Management team at Mercer where he was responsible for Hedge Fund and Private Market portfolios. At Mercer he was also an Investment Consultant and advised institutional clients on the full range of subjects included in the investment decision making process. Nick holds a first class MEng degree in Mechanical Engineering from the University of Nottingham, UK. He also holds the Chartered Financial Analyst and Chartered Alternatives Investment Analyst designations.
---
Speaker at these events:
Bonds, Loans & Sukuk Middle East 2020
How are CIOs approaching investment in a low growth, low yield environment?
Bonds, Loans & Sukuk Saudi Arabia 2019
How to attract Global Fixed Income Investors, Foreign Direct Investors and Qualified Foreign Investors to Saudi Arabia