Salah Shamma
Head of Investment - MENA Equity
Franklin Templeton Investments (ME) Ltd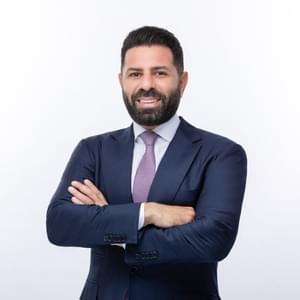 Biography
Salah Shamma is the head of Investment and portfolio manager at Franklin Templeton Investments (ME) Limited.
Mr. Shamma has been in the investment industry since 2002 and joined Algebra Capital in January 2007 as an equity portfolio manager. The firm is now
known as Franklin Templeton Investments (ME) Limited, in the Middle East-North Africa (MENA) region. During his employment at Algebra Capital, Mr.
Shamma was involved in the establishment of the firm's flagship equity funds and was a member of the Equity Investment Committee. Currently, Mr. Shamma
is responsible for the investment process, research and performance of FTIME MENA equity team. He is the co-fund manager of the Franklin MENA Fund and
Franklin Middle East and North Africa Fund. He is also a member of FTIME's Equity Investment Committee.
Prior to that, Mr. Shamma was with SHUAA Capital's Debt Asset Management department as co-fund manager of the first Arab bond fund (TAIF).
Mr. Shamma holds a B.A. in business with an emphasis on finance from the American University of Beirut.
---
Speaker at these events:
Bonds, Loans & Sukuk Middle East 2023
Assessing the outlook for the IPO boom in the region
Capital Markets & ESG Finance Saudi Arabia 2023
Finding value and unearthing opportunities: Where does Saudi Arabia sit in the global fund managers' portfolio?
Bonds, Loans & Sukuk Saudi Arabia 2019
How to attract Global Fixed Income Investors, Foreign Direct Investors and Qualified Foreign Investors to Saudi Arabia