Sharif Eid
Portfolio Manager, Global Sukuk and MENA Fixed Income
Franklin Templeton Investments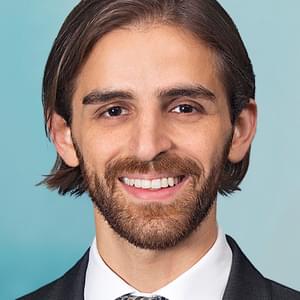 Biography
Sharif Eid is a portfolio manager for Franklin Templeton Investments (Middle East) Limited. Mr. Eid joined the Global Sukuk and MENA Fixed Income investment team in April 2009 as a research analyst where he helped develop the group's fundamental research process and production. Mr. Eid was promoted to portfolio manager in 2011 and is currently the co-manager of the FTIF GCC Bond Fund and co-manager of Global Sukuk institutional accounts.
Prior to joining Franklin Templeton Investments (Middle East) Limited, formerly Algebra Capital, Mr. Eid worked for TD Securities in Toronto as a trader. He rotated through credit, FX and interest rate option desks.
Mr. Eid holds a bachelor's degree in industrial engineering and a master's degree in mathematical finance, both from the University of Toronto.
FTIML-Dubai is an active, research-driven, team-based manager which aims to achieve superior long-term investment performance against relevant benchmarks and to provide excellent, value-added client service through the Franklin, Templeton and Mutual Series investment groups. The fund management team performs bottom-up research to manage assets in private and public markets across all asset classes. Their services are packaged as fund solutions, discretionary mandates or structured products.
Franklin Templeton launched a dedicated bond fund aimed at capitalising on the growing debt market in the Gulf region which was supported by portfolio Sharif Eid.
---
Speaker at these events:
Bonds, Loans & Sukuk Middle East 2023
Assessing the outlook for the MENA Fixed Income landscape in 2022/23
Bonds, Loans & Sukuk Middle East 2021
Pure Harvest: A case study on structuring, packaging, and selling MENA private credit
Oil-price, inflation, fiscal deficits and ratings: What does post-COVID economic recovery look like?
Bonds, Loans & Sukuk Middle East 2020 - Virtual Conference
Economic fundamentals vs. market technical vs. ratings: Where do investors see long term value in the GCC credit markets?
Bonds, Loans & Sukuk Middle East 2020
Politics and markets: Considering idiosyncratic risks that could rock the markets in 2020
Bonds, Loans & Sukuk Saudi Arabia 2019
Green bonds/sukuk: How are investors integrating ESG into their approach to fixed income investments? What metrics are they using?
Bonds, Loans & Sukuk Middle East 2019