Dhiraj Bajaj
Fund Manager & Head of Fixed Income Asia
Lombard Odier IM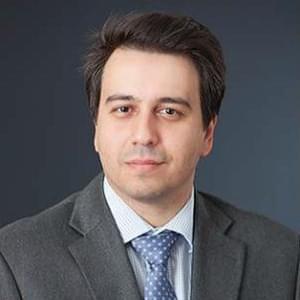 Biography
Dhiraj is the Head of Asia Credit at Lombard Odier. He joined Lombard Odier in 2012, and is responsible for the fixed income team in Asia, focusing on Asia Pacific debt markets.
Prior to joining Lombard Odier, Dhiraj was a portfolio manager with Cairn Capital in London, a full-service credit asset management firm, from 2006 to 2012. There he managed investment grade and high yield portfolios and traded credits in both long-only and long/short portfolios. Dhiraj also gained experience in JP Morgan & Chase in their European credit & rates research department in London, in 2006. Dhiraj started his career at Singapore Airlines and from 2000 to 2005, he did corporate strategy.
Dhiraj has a B.Eng (Honours) in Mechanical Engineering and a Minor in Business from the National University of Singapore, and a Masters of Business Administration from the University of Cambridge, UK
---
Speaker at these events:
Bonds, Loans & Sukuk 24 2020
Trading in and out of Asia: Where do investors see value in the markets?
Issuers & Investors Forum 2019
Asian investors roundtable – an insight into Asian investors' strategies