Mitul Kotecha
Senior Emerging Markets Strategist
TD Securities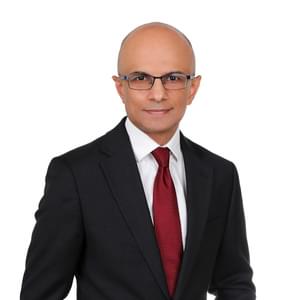 Biography
Based out of Singapore, Mitul Kotecha is a TD Securities Senior Emerging Markets Strategist with a wealth of experience. His career as a strategist and economist extends over 25 years and across offices in London, Hong Kong, and Singapore. Prior to joining TD Securities, Mitul held the position of Head of FX and Rates Strategy for Asia-Pacific at Barclays, and prior to that, served as Head of Global FX Strategy and Head of Asia Research at Credit Agricole CIB. Mitul has developed strong client relationships across the region focusing on Asian macro strategy and global emerging markets. His coverage of financial products spans bonds, interest rates, equities, and foreign exchange. Mitul has been highly ranked in various FX research and forecasting polls including FX Week, Bloomberg, Reuters, and Asiamoney. He is a frequent speaker at various economic and financial global conferences, is regularly consulted by the media for views on markets and economies, has given a TEDX talk, and authored the book Chronology Of A Crisis. Mitul has appeared on business channels such as CNBC and Bloomberg TV and is regularly quoted in the Financial Times, Wall Street Journal, Reuters, Bloomberg, Associated Press, and Dow Jones. Mitul holds a Masters of Science Degree in Economics and Finance from the University of Warwick and an Honours Degree in Economics.
---
Speaker at these events:
Issuers & Investors Forum 2019
Assessing the macroeconomic outlook: From the perfect storm of 2018 for EM Capital Markets, what did 2019 hold in store for issuers and investors alike and more importantly the outlook for 2020?