Manish Manchandya
Chief Financial Officer & Executive Vice President
Saudi Electricity Company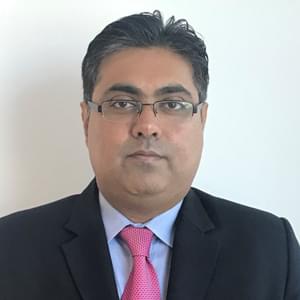 Biography
• Manchandya was appointed as Chief Financial Officer and Executive Vice President – Finance in 2019

• Mr. Manchandya joined SEC in 2008 and held a number of executive positions within the Finance business line including Executive Director – Treasury and Head of Corporate Finance

• Mr. Manchandya obtained an MBA from ICFAI Business School and an ACE certificate in General Management from MIT Sloan Business
---
Speaker at these events:
Capital Markets & ESG Finance Saudi Arabia 2023
Capital markets, Saudi Arabia, the future: How are top-tier banks going to support the Kingdom's corporate and project funding needs?
Project, ECA & Structured Finance MENA 2020 - Virtual Conference
Balancing ESG with structure and liquidity: Is there a liquidity and/or price advantage for green and sustainable debt?
Bonds, Loans & Sukuk Saudi Arabia 2019
Loan Financing in Saudi Arabia: How can borrowers and lenders work together to extract maximum mutual benefit?