Mohamed Tarek Kamel
Area Managing Director - North Africa
Consolidated Contractors Company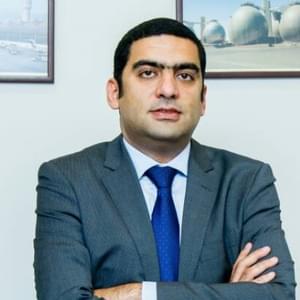 Biography
Mohamed Tarek is the deputy Managing Director Africa for Business Development in Consolidated Contractors Company (CCC), the world renowned Engineering & Construction conglomerate. As part of his mandate, Tarek is responsible for the business growth and new sales of CCC group and its subsidiaries across the African continent in different business sectors including Energy, Infrastructure, Buildings and Oil & Gas.
Through partnerships with different entities and regional players, he has been a player in orchestrating CCC's involvement in a number of sizable transactions in the power, renewables, and real-estate and petrochemicals sectors in the region.
In addition to his responsibilities, he is overlooking the corporate ethics and anticorruption task force in Africa along with a continuous role as Instructor delivering CCC in-house training curriculum for Project management trades.
Before CCC, Tarek was part of a restructuring and turnaround team responsible for managing a private equity-owned steel manufacturer, an assignment during which he was able to rebrand the company's identity and secure a substantial backlog. He had also co-founded a consultancy business that advised on the restructuring of construction companies operations, business transformation, startups and Greenfield projects.
In his early career, he worked extensively on different construction proposals across the African continent mainly Francophone countries.
Tarek is the former head of the Construction and Real-estate Committee of the Egyptian Junior Business Association and was selected as key speaker and trainer in many industry related events. He holds a BSc in Civil Engineering from Cairo University
He is regularly involved in mentoring young entrepreneurs as part of the Global Entrepreneurship Week activities in Cairo and other governorates. He also assisted the United Nations Development Program (UNDP) in structuring a tailored vocational training program for blue collar construction workers in Egypt.
---
Speaker at these events:
Project, ECA & Structured Finance MENA 2020 - Virtual Conference
How to successfully structure deals for sponsors and private investors to develop projects in North and Sub-Saharan Africa
Project, ECA & Structured Finance Middle East & Africa 2020
How to attract international commercial lenders and investors to Egypt's project finance market
Project, ECA & Structured Finance Middle East & Africa 2019
Spotlight on Egypt: The private sector's perspective on the bankability of projects