Naush Malik
Managing Director, Head of Leveraged & Acquisition Finance
First Abu Dhabi Bank (FAB)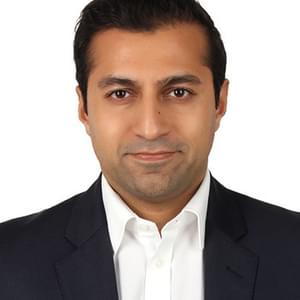 Biography
Naush is responsible for leveraged, acquisition and structured financing at FAB. He has nearly 20 years of experience across the broader leveraged finance market as both a financier and investor. He started his career at Credit Suisse in London and New York, where he was a key member of the Leveraged Finance team. Prior to joining NBAD in 2013, Naush was responsible for Mezzanine & Alternative Solutions at Standard Chartered Principal Finance, focusing on structured equity and credit investments in stressed projects and special situations across MENA & Pakistan. He is a graduate of INSEAD (Fontainebleau/Singapore) and Imperial College London.
---
Speaker at these events:
Bonds, Loans & Sukuk Middle East 2020 - Virtual Conference
Creativity and adaptability in turbulent times: Raising capital through the pandemic
Project, ECA & Structured Finance Middle East & Africa 2020
Private debt and structured credit: How to structure loan deals with bond-esque features to attract institutional investors
Bonds, Loans & Sukuk Saudi Arabia 2019
Loan Financing in Saudi Arabia: How can borrowers and lenders work together to extract maximum mutual benefit?
Bonds, Loans & Sukuk Middle East 2019