Nick Prior
Global Lead, Infrastructure & Capital Projects
Deloitte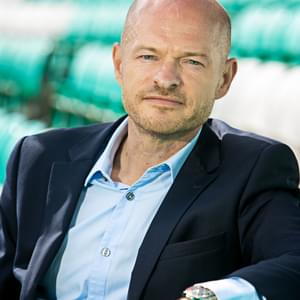 Biography
Nick has led the Deloitte Global Infrastructure and Capital Projects (I&CP) team since its launch in 2014 and the UK's I&CP team since joining Deloitte in 2006. Previously he had a wide ranging career in government, banking and advisory in the infrastructure sector. He specialises in the procurement commercial structuring, financing and negotiation of large and complex government and infrastructure programmes. Senior roles in the UK government included positions at UK HM Treasury, Partnerships UK (particularly developing a UK Government PPP policy and working with overseas governments in the development of their PPP programmes) and latterly at the UK Ministry of Defence (MoD) where he formed and led its Private Finance Unit (PFU).
At Deloitte, Nick leads and oversees the firm's involvement in a range of infrastructure programmes from the UK's largest PPP roads project, defence equipment and estates programmes through to the UK's largest privately financed schools projects, as well as close involvement in Crossrail and the London 2012 Olympics. In his Global role he drives the growth in the Firm's Global I&CP capability and supports the Firm's work on its largest and most complex projects such as Petroperu, Dubai Expo 2020 and Uganda Schools Programme.
Nick is currently leading Deloitte's Commercial Team delivering the UK's COVID-19 National Testing Programme.
---
Speaker at these events:
Project, ECA & Structured Finance MENA 2020 - Virtual Conference
How to structure social infrastructure projects to attract public and private sector money into deals
Project, ECA & Structured Finance Middle East & Africa 2020
Replicating the successes of power and water PPPs to other sectors in the region
Project, ECA & Structured Finance Middle East & Africa 2019
The take-off of the PPP market - trends, opportunities and challenges