Todd Gosserand
Head of Financial Risk & Treasury Projects
TAQA Global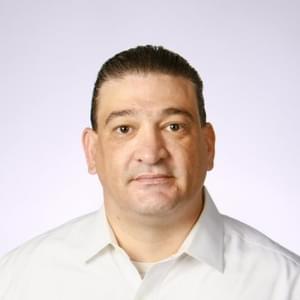 Biography
Todd Gosserand is the Head of Financial Risk & Treasury Projects at TAQA (Abu Dhabi National Energy Company). He is responsible for leading the market and credit risk management activities for both TAQA corporate and its subsidiaries.
He is a treasury management specialist with twenty-five years of market risk, quantitative analysis, credit risk, hedging, interest rate, commodity, foreign exchange, Value at Risk and derivative expertise with a comprehensive understanding of financial markets. He has built thirteen treasury risk departments and implemented fourteen systems in nine countries.
Prior to TAQA, his positions included Group Treasurer for the Industrialization & Energy Services Company in Saudi Arabia, Treasury Risk Manager for Sadara in Saudi Arabia, Senior Risk Manager for Peabody Coal in London and Chief Risk Officer for the Capital Markets Group at Citigroup Private Bank in New York.
Mr. Gosserand holds a bachelor's degree from Northwest Missouri State University and an M.B.A. from Avila Graduate School. He is also a Certified Treasury Professional (CTP), Project Management Professional (PMP) and has a Certified Diploma in Islamic Finance (CDIF).
---
Speaker at these events:
Bonds, Loans & Sukuk Middle East 2020 - Virtual Conference
The GCC-Africa corridor: How to successfully access higher yields and new investment opportunities on the African continent
Project, ECA & Structured Finance Middle East & Africa 2020
How to structure financings for MEGA projects
Bonds, Loans & Sukuk Saudi Arabia 2019
How to attract Global Fixed Income Investors, Foreign Direct Investors and Qualified Foreign Investors to Saudi Arabia