Zishan Iqbal
Director - Murabaha Solutions
Etihad Credit Insurance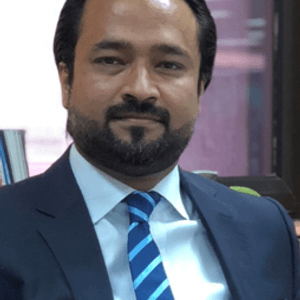 Biography
Zishan Iqbal Muhammad is the Director in charge of managing the Murabaha Solutions of Etihad Credit Insurance. In his current role, his focus is on business development and client management aligned with the Murabaha trade finance solutions including Sharia-compliant trade credit & political risk insurance products that ECI is offering to its clients.
Over the last two decades, Zishan has held vital positions in established financial institutions.
In his previous role as the Country Head of Trade Sales, Client Management and Structured Solutions at the Saudi British Bank (SABB), Zishan led a team of technically proficient professionals across the Kingdom of Saudi Arabia specialising in trade finance, structured trade and open account solutions. He was also instrumental in launching the "Receivable Finance" and "Supply Chain" product offerings at the Saudi British Bank. He has also been an asset to institutions like The Islamic Corporation for the Insurance of Investment and Export Credit (ICIEC), Bank Al-Bilad, E.A. Juffali & Brothers, MCB Bank and American Express Bank.
Zishan has received his Masters degree in Commerce (M. Com major in Finance) from Punjab University Lahore followed by Cost and Management Accountancy (CMA) from the Institute of Cost and Management Accounts (ICMA) of Pakistan.
---
Speaker at these events:
Project, ECA & Structured Finance Middle East & Africa 2020
How to fit ECA-backed loans into concession funding