Venue
The Westin Hotel Lima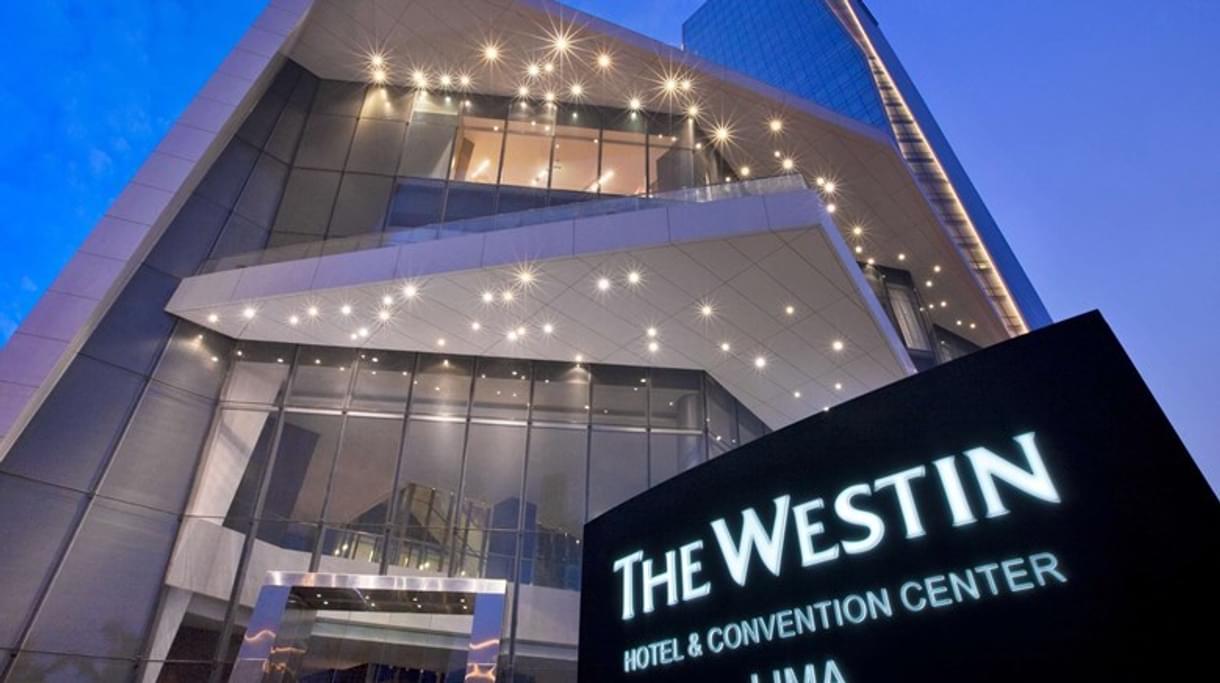 The 5* Westin Lima is located in Lima's vibrant financial and shopping district, the hotel is just 15 kilometers from Jorge Chávez International Airport and minutes from a dazzling selection of restaurants, galleries, and parks as well as banks and corporate headquarters.
Address:
The Westin Lima Hotel & Convention Centre
Calle Las Begonias 450, San Isidro, Lima, 27, Peru
T. +51 (1) 2015 000
F. +51 (1) 2015 050
www.westinlima.com.pe
BOOK YOUR ACCOMMODATION
If you would like to book your discounted accommodation please use the link below or contact [email protected].
Grand Deluxe Guestroom Single is USD 293 per night.
https://www.libertador.com.pe/...
Important information:
A fraudulent company called Expo House Services are calling our delegates to encourage them to book accomodation through them - they are not affiliated with GFC Media Group or The Westin.
Online reviews have shown that they are a scam company - https://www.bbb.org/sdoc/busin...
For further information or assistance: Please contact [email protected] for booking assistance.

Katie Evans
Operations Manager
T: +44 (0)207 045 0932
E: [email protected]