Kapil Lalwani
Vice President of Investment
Vision Invest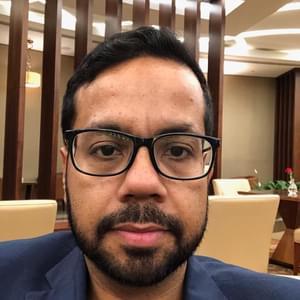 Biography
Kapil Lalwani has over 16 years of professional experience in infrastructure development, project finance and corporate finance. He has developed large and complex infrastructure projects working across the transaction lifecycle from inception of the project to financial close and through to portfolio management. He has worked for one of the major infrastructure equity sponsors in the UK and has delivered advisory mandates for UK infrastructure funds.
At Vision Invest, Kapil is responsible for developing greenfield concession and privatisation projects. He has been involved in these transactions from start to develop, structure, raise debt and equity and to achieve financial close.
Kapil is also involved in business development activities to build key relationships with public sector clients and private sector partners including banks, equity investors, advisors and sub-contractors. Kapil is leading and developing transactions across education, industrial gases, wastewater, logistics, chemicals and rail verticals in KSA.
He has previously worked for one of the major infrastructure equity sponsor in the UK with a focus on developing social infrastructure and real estate projects. He has also worked internationally to setup the infrastructure investment business in India for the UK parent company and to develop power transmission and renewable energy projects.
Kapil has an undergraduate degree in engineering from Indian Institute of Technology, Kanpur (India) and a Masters in Finance from London Business School.
---
Speaker at these events:
Project, ECA & Structured Finance Middle East & Africa 2020
Replicating the successes of power and water PPPs to other sectors in the region
Bonds, Loans & Sukuk Saudi Arabia 2019