Neeraj Agrawal
Chief Financial Officer
Crescent Petroleum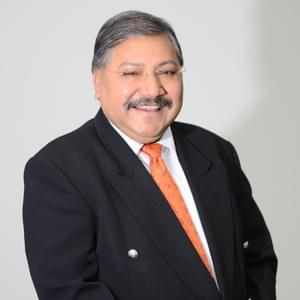 Biography
Neeraj Agrawal is responsible for Crescent Petroleum's finance and business development functions, building relationships with the investment and banking community and overseeing financing, mergers and acquisitions. He is also the Chief Financial Officer and Board Member of Crescent Group.
Neeraj's achievements throughout his 32 years with Crescent Group include securing several financings from development & commercial banks via bilateral and syndicated loans as well as capital market transactions. Neeraj has also been instrumental in various joint ventures within the international energy and port industries and leading the development of operations across the MENA region. He was also instrumental in the successful formation and capitalisation of Dana Gas PJSC, including the private placement and US$80 billion IPO, the US$1.2 billion acquisition and financing of TSX-listed Centurion Energy International Inc., and the Middle East's first forward-looking accelerated US$1 billion sukuk issued by an associate company in 2007, and which also received the 2013 'Restructuring Deal of the Year' award in New York.
More recently Neeraj has been instrumental in securing multiple channels of international funding for Pearl Petroleum's development of KRI gas resources through a regional bank facility, EPC contractor financing, and long-term financing agreement by a US Development Finance Corporation.
---
Speaker at these events:
Bonds, Loans & Sukuk Middle East 2020 - Virtual Conference
Structurally changed and adapted: How to manage oil and gas assets in a rapidly transitioning marketplace
Project, ECA & Structured Finance Middle East & Africa 2020
Private debt and structured credit: How to structure loan deals with bond-esque features to attract institutional investors
Project, ECA & Structured Finance Middle East & Africa 2019
Bridging the gap between loan tenors and project lifecycles in the structured finance market: How can developers, sponsors and contractors secure credit lines beyond the 7 year mark?
Monetising the GCC's hydrocarbon wealth: Downstream projects inside and outside the region
Bonds, Loans & Sukuk Middle East 2019