Adrian Teng
Chief Financial Officer
Clifford Capital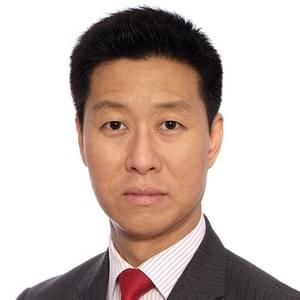 Biography
Adrian Teng joined Clifford Capital in August 2019 as the Chief Financial Officer. He has 25 years of diverse international, financial, and operational experience across developed and emerging markets.
Before joining Clifford Capital, Adrian spent 9 years with Jardine Matheson as the Group Finance Director of Jardine Cycle & Carriage Limited in Singapore and Group Treasurer of Jardine Matheson Limited in Hong Kong.
Prior to Jardine, Adrian spent a number of years with Alvarez & Marsal, ABN AMRO, Citibank, and Merrill Lynch focusing on restructuring & turnaround situations, and private, corporate, & investment banking. He has lived and worked in Hong Kong, London, Shanghai, Tokyo, New York, and Chicago. He is currently a statutory audit committee member of the Singapore Institute of Directors.
Adrian holds a Master of Science in Public Policy and Management from the School of Oriental and African Studies, University of London, a Master of Business Administration from University of Illinois at Urbana-Champaign, and a Bachelor of Science from Creighton University. He also holds the Executive Diploma in Directorship, jointly issued by the Singapore Management University and Singapore Institute of Directors. In addition, he has earned professional qualifications from the Association of Corporate Treasurers and Association for Financial Professionals.
---
Speaker at these events:
Issuers & Investors Forum 2019
Understanding the benefits of diversification: what do issuers need to do to attract Asian investment and assessing the nuances between different investors across Asia